SPORTS CONSULTING THAT CAN HELP YOU GET INTO THE GAME!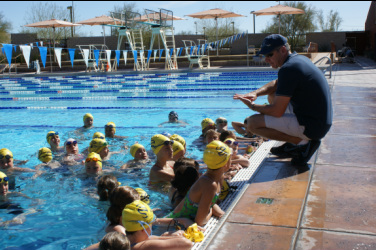 Coach Hoffer
OFFERING A VARIETY OF PROFESSIONAL CONSULTING FOR ALL ATHLETES AND ABILITY.

Coach Hoffer is an Arizona native with over 25 years of Division I college coaching experience. He has coached Olympians, NCAA All-Americans, Big 12 Conference Champions, and national finalists from more than 10 different countries. Coach Hoffer had an 18 year career as Head Coach at the University of Missouri where the Men's and Women's teams were nationally ranked. Coach Hoffer consults with athletes, parents, clubs on many topics.

He offers valuable insight to the technical, mental, and physical aspects in the sport of swimming and how to improve all athletes performance.



---
SPECIALIZING IN:
COACHING - Technique based swim instruction by Coach Hoffer.
NUTRITION - HSC offers ADVOCARE Nutrition. These products are used by professional and Olympic athletes. They can trust Advocare because of the strict testing done on all the products by Informed Choice.
CLINIC - Professional Clinics to help you get that edge
RECRUITING SERVICE - let Coach Hoffer guide you to the best school you can go to with our comprehensive recruiting package.
BEST PRACTICE FOR CLUBS AND COACHES - Coach Hoffer can help streamline your club and maximize your team and coaches potential.
AT HOME DRYLAND SYSTEM - Dr. Scott Hoffer and Coach Brian Hoffer introduce our newest product HoFForce. Email today to find out more about our 12 and over program.